Lowest prices found for travel by ride share
To help passengers travel at the best price, gopili compares all available rides from the top rideshare companies. In just one click, we regroup all available rideshares from rideshare companies for the trip of your choice. Find below the best prices found for rideshare companies travel in the coming days.
For traveling in USA
Trip
Price
Departure Date
At
Retrieved
No results found
> Find a ride
For traveling elsewhere
Trip
Price
Departure Date
At
Retrieved
No results found
> Find a ride
Ride sharing companies
Here are the major ridesharing platforms for traveling in USA:
And also:
Gopili finds you the cheapest rideshare seats
Do you want to travel for less money by carpooling? Gopili has been designed to help you! Our service keeps you from losing time and money by choosing the best rideshare deals and offers for you. In 1 click, gopili compares hundreds of offers listed on the top rideshare sites and helps you to find the lowest price.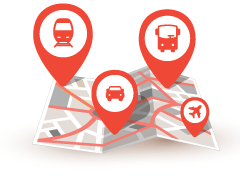 All transportation solutions
Gopili chooses the best prices from all the means of transportation available. On a single page, it shows you the rates and the schedules for different means of transportations: rideshare, train, bus, plane. Finding the best option for your next trip has never been this easy.
Just 1 click
Gopili searches hundreds of offers from partners for you. In one search, it gives you access to all tickets available, no matter the means of transportation. Use the time you save to get ready for your trip.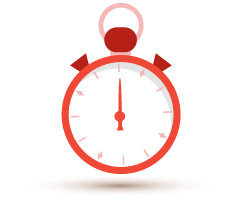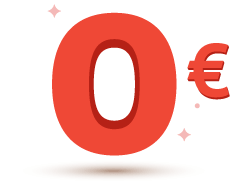 Our service is free
Gopili lists each deal at its final price. It displays the bottom-line price that you pay for your ticket, with no additional costs. With gopili, say goodbye to unpleasant surprises when booking your next ticket.
Available on smartphone
Save time and money by finding the cheapest tickets directly from your iPhone or Android. And what's more, it's absolutely free. Go?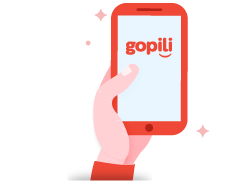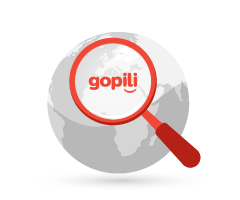 International coverage
Your travel companion gopili first launched in Europe, specifically in France, United Kingdom, Spain, Germany, and Italy. Gopili seeks to continue its international development because all travelers deserve to find the best prices for travel by train, bus, rideshare, and plane.